About Us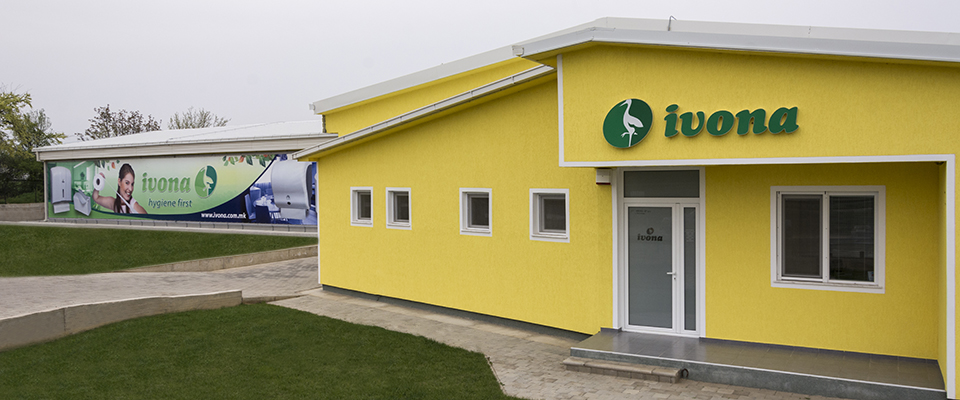 DPT IVONA Ltd was established in 1994 as a small family business with only one production line of napkins . Today , after twenty years of experience in manufacturing and marketing of hygienic paper products for use in the home ( home program ) and professional use (professional program) , IVONA multifold increase its capacity.
With the modernization of the production process and technological improvement of production lines and by adjusting the full range of products to the specific requirements of customers, IVONA gained position of partner with consumer confidence on the Macedonian market and region.
In future IVONA continues in the same direction, modernizing the production process and expand the range, in order to obtain high quality products tailored to the specific needs and requirements of our customers in Macedonia and beyond.
Many consumers are assured of quality and gained confidence in IVONA products.
"Experience" – 20 years experience
"Expertise" – gained knowledge, quality and competence
"Familiarity" -are skilled and experienced in recognizing the needs of our customers who care about respecting their diversity. In recognition of the demands of customers, the entire production is adapted to the targeted market segment
"Quality" – level of product quality and workmanship, innovation
"Flexibility and loyalty" – gives special importance of timely delivery and permanent loyalty to customers
"Caring for employees" -a safe and pleasant working environment
"Social Responsibility" – a reliable partner to businesses and honesty in a relationship with all entities associated with IVONA any way
"Environmental Responsibility" – work in harmony with all environmental standards
The strategic goal of modernizing IVONA is the manufacturing process and expands the range and even more customization to the specific needs and requirements of our customers and expanding business in the European Union.
IVONA is the first Macedonian brand marketers, who twenty years fighting for their place in the market between foreign suppliers and their brands.
Today IVONA products can be found in many supermarkets in Macedonia.
Besides its own brand successfully collaborate with leading retail chains that produce their own brands of toilet paper, hand towels and napkins.
Capacity that has IVONA allows production of standard products, but also many specific products made ​​by specific customer specifications.
The high quality of work detect our suppliers, so that from 2014 IVONA become an authorized distributor of raw material ( paper in jumbo rolls ).